Working methods and practical examples of circularity from directors, designers, buyers and marketing specialists for the future-proof professional.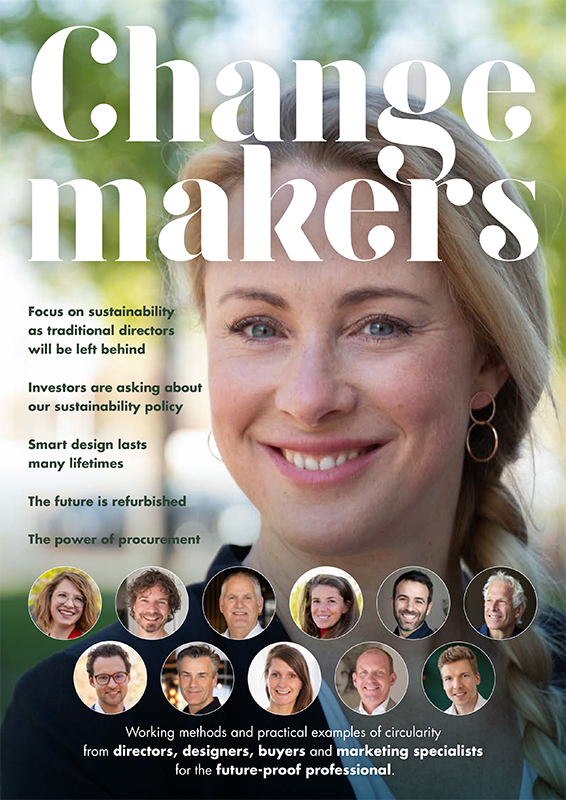 The world as we know it is changing at an extraordinary rate. While we may not stop to think about it every day, this change has a major impact on our economy, which is directly dependent on nature. Luckily, professionals are joining the ranks of those looking to make a positive impact daily.
But how do you actually make an impact through your job or your company – without having to switch careers? Using inspiring stories and practical tools & tips from people who walked the walk, ChangeMakers Magazine equips you to make a positive impact starting today.
The magazine was launched during the Dutch national circular economy week 2022. We invite you to get inspired by the professionals in this magazine and start working today on a future-proof company and a liveable planet.
ChangeMakers Magazine is a collaboration between Circularities and Circl.